Welcome!
---
Guidance and Resources to Support Family Support work during COVID-19
---
Check out the Home Visiting Infographic
Pennsylvania Early Childhood Home Visiting Infographic | PA-HV-Infographic
---
Early Intervention Technical Assistance Family Support Resources
This resource has contact information for Early Intervention, Early Learning Resource Centers and Family Support programs as well as additional information on opioid resources, domestic violence and sexual assault support. We hope you find this resource supports your work with families and their growing needs as well as connections with our expanding network of partners within the Office of Child Development and Early Learning (OCDEL) and beyond. We will continue to expand the map to include PreK Counts and Head Start. http://www.eita-pa.org//uploads/presentations/pafamilysupport/index.html#/
---
HRSA MIECHV Video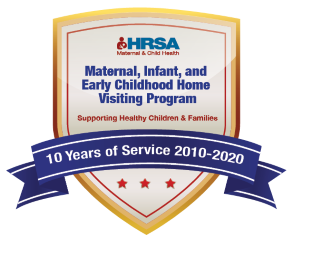 ---
SAMHSA releases guides to help women navigate opioid use disorder treatment while pregnant
Good Care for You and Your Baby While Receiving Opioid Use Disorder Treatment
Treating Babies Who Were Exposed to Opioids Before Birth
Opioid Use Disorder and Pregnancy
Treating Opioid Use Disorder During Pregnancy
---
Federal MIECHV Infographic
Download the Federal FY2018 Home Visiting MIECHV Infographic
---
Pennsylvania Early Education E-News
Stay up to date on what's happening in early education in Pennsylvania with the Office of Child Development and Early Learning's biweekly E-News. Sign up at www.papromiseforchildren.com and click on "Sign up for Newsletters."
---
Brochures for Women, Partners, Families: Depression and Anxiety During and After Pregnancy HRSA's Maternal and Child Health Bureau (MCHB) developed two new companion tri-fold brochures, to alert women and their families and friends, to the symptoms and seriousness of depression and anxiety during and after pregnancy, and how to get help/treatment. Great resources for any health practice or social service agency or the public to download, or view online here. Also, HRSA published a longer booklet on Depression During & After Pregnancy in English and Spanish here under Related Resources.
---
HRSA's Maternal and Child Health Bureau's Alcohol and Substance-Exposed Pregnancy Prevention (AStEPP) initiative The Healthy Start Technical Assistance Center designed AStEPP materials to help community health workers in Healthy Start and home visitors learn more about prevention and early identification of fetal exposure to alcohol or other drugs. These materials can be used by staff in other women-focused social or health service organizations too.
---
Pennsylvania State Police Human Trafficking Posters
Human Trafficking Poster (Tabloid)
Human Trafficking Poster (Letter)